Developing a Marketing Strategy and Roadmap for Clients
For a new, up and coming restaurant, success and sales growth did not come as easily as planned.
Hasmo Consulting's effort vastly improved the restaurant's marketing strategy and execution. They knew that in order to succeed in this era of technology their marketing plan and tools needed to be much more robust than what they were. They turned to Hasmo Consulting to improve their marketing strategy, marketing plan, and assist with execution across multiple digital marketing channels.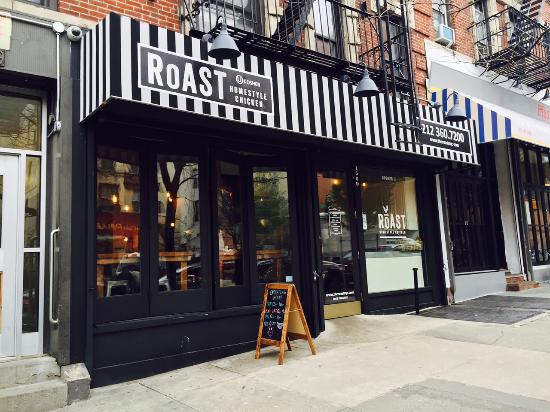 Our client needed assistance attracting new customers to a new and upcoming restaurant in a competitive neighborhood. This area proved to be challenging, because of its low to middle-income residents, making it difficult to advertise a higher price point on the restaurant's menu. With the neighborhood just starting its city redevelopment stage, the client needed to capture customers who did not live in the area. The restaurant required a marketing plan to generate buzz around East Harlem, Upper East Side and surrounding neighborhoods in New York City.
We helped the client develop a new marketing strategy and plan for email, social media and venue-based promotions that included a promotions schedule and templates for promotional materials. With the aim of creating a loyal customer database, Hasmo Consulting utilized MailChimp, an email marketing, and online Customer Relationship Management system, where we consolidated and tagged all existing contacts from reservations and marketing databases. To make the restaurant more attractive to potential customers, Hasmo Consulting aided in creating a blog and making sure the post(s) reflected the restaurant's overall mission. We introduced different strands of social media, which included Facebook, Instagram, and Twitter and actively updated posts, created events and engaged with customers. With these platforms, we set up call-to-actions features in the restaurant's digital marketing channels to help generate more sales.
Hasmo Consulting's regular marketing plan and ongoing support has led to a marked increase in the client's interest in the establishment, specifically in the suggested target demographic of young professionals and families. The CRM software has assisted in compiling an extensive database of customers and prospects for the restaurant's marketing agenda. The client saw a 100% increase in emails collected over a one-year period. The restaurant's social media has grown exponentially, resulting in a total of over 1000 more followers on all social media platforms. The special promotions for city employees and the restaurant's catering promotion have facilitated another platform for sales and helped increased sales by over 20%.